Lake of the Woods is a beautiful and unique lake. With 65,000 miles of shoreline and 14,000 charted islands (more than any lake on the North American continent). Lake of the Woods offers excellent fishing, hunting and sightseeing. The muskie fishing is terrific!
Muskie Fishing Information for Lake of the Woods
All historical and current fishing data were collected exclusively from Red Wing Lodge guests. The documents below are downloadable as PDFs.
---
See some of our customers' recent catches
---
Red Wing Lodge is located in a well protected bay, so being able to fish is always assured. Even if the wind is blowing, you can fish among the many sheltering islands in Sabaskong Bay. The bay is known for trophy muskie fishing that can be found in waters close to camp. Sabaskong Bay offers an abundance of walleye, northern pike, smallmouth bass, crappie, and perch.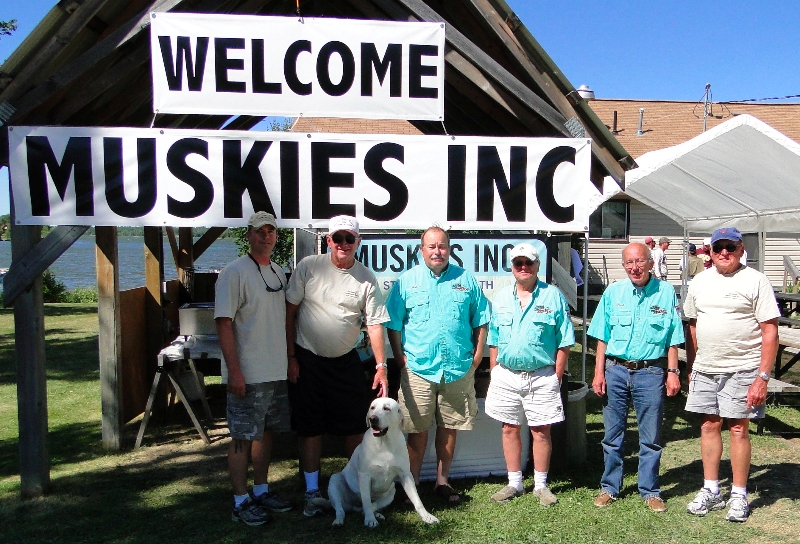 Our area was host for the 1981, '82, '83, '86, '93, '97, 2003, 2004, 2011, 2012 and 2014 Muskie Inc. Gil Hamm Chapter Challunge tournaments.
The winner of this tournament chooses the location and host resort for the following year. Red Wing Lodge has been picked as the headquarters of this tournament Nine times by various chapters of Muskie Inc. in: 1983, 1986, 1993, 1997, 2003, 2004, 2011, 2012 and again for 2014!!!
---